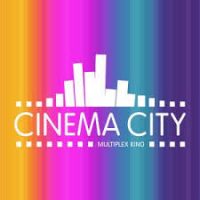 The Multiplex Cinema City was the first multiplex cinema to open in Sarajevo in 2009.
The Multiplex Cinema City offers numerous daily screenings, from blockbusters to independent films, and children and family films at weekend matinees. Film festivals organise their film screenings and Q&A sessions in cinema halls, while all other cinema premises and its café are used for organising various festival events as well as other cultural and social events.
The Multiplex Cinema City has 5 cinema halls with a total capacity of 700 seats. Cinema halls are equipped with the highest technology, Dolby Digital DTS sound system, 2D and 3D technology and wall-to-wall screens.