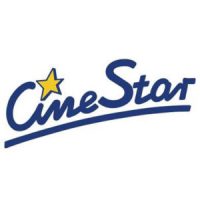 CineStar cinema in Sarajevo has 10 cinema halls with the most modern cinema formats: 4DX, RealD, 3D digital technology, eXtreme halls and 3D sound. Cinema halls are equipped with wall-to-wall and floor-to-ceiling film screens, sound systems Dolby Digital 5.1 and Dolby 7.1 Surround EX. The cinema has 1,450 seats and as many as 5 different comfortable seating models: regular seats, love box seats, VIP relax seats, royal beds and premium lounge armchairs.
CineStar Sarajevo offers a large selection of films, and in addition to its regular screenings, it offers the possibility of organising private screenings, school screenings, birthday celebrations and additional benefits for the most frequent visitors with loyalty cards.
The cinema was opened in 2020 in the Bingo City Center shopping center, as the largest CineStar multiplex in Bosnia and Herzegovina.