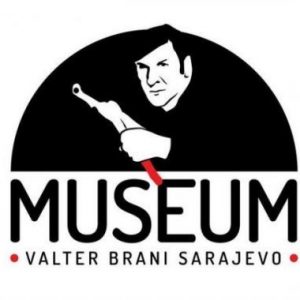 The Museum Valter Defends Sarajevo is a film museum dedicated to the 1972 popular action film directed by Hajrudin Šibe Krvavac (1926 -1992).
The film Valter Defends Sarajevo is a story about Vladimir Valter Perić, the hero of the resistance movement in Sarajevo, occupied by Nazi forces during World War II. Valter was killed just hours before the city was finally liberated while defending the main power plant in the city.
Valter Defends Sarajevo is one of the most popular films produced in socialist Yugoslavia, starring actor legends from the former Yugoslavia: Velimir Bata Živojinović, Ljubiša Samardžić, Rade Marković, Dragomir Gidra Bojnić, Relja Bašić and others. This is a cult film from that historic period and a symbol of the city of Sarajevo.
The museum is an attractive combination of wax figures, stage reconstructions from the film, video and audio multimedia, with rich documentation of this cult film and its historical background.
The museum is located in the city centre in the Film Centre Sarajevo.