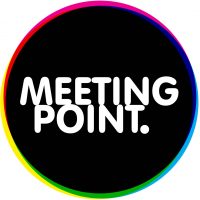 The Meeting Point Cinema is a cult arthouse cinema whose repertoire is mostly based on European and independent film. The cinema places a special emphasis on promoting regional filmmakers and often organises special screenings of successful regional films followed by Q&A sessions.
The Meeting Point Cinema is the technical base of the Sarajevo Film Festival and hosts film festivals, film events and film education programmes as well as various events and festivals in other creative industries such as architectural lectures, photography exhibitions, conferences, etc.
The Meeting Point Cinema opened in 1996 and has one cinema hall with 190 seats. The cinema is technically equipped to screen all film formats from 16mm to digital format. All films are screened with subtitles in both Bosnian and English language.
The cinema's coffee shop is a popular hub for lovers of film, culture, art and creativity, and a venue for various cultural and social events.