Academy of Performing Arts
The Academy of Performing Arts Sarajevo opened in 1981, when it enrolled the first generation of students in the Department of Acting. This was followed by the opening of the Department of Directing in 1989, the Department of Dramaturgy was launched during the war in 1994, and the Department of Production and Management was opened in 2010.
An important segment of the Academy's work and practical classes with students are carried out on the OBALA Open Stage, which is the cult Sarajevo theatre, where students present their works and projects, i.e. theatre plays and films, in cooperation with Sarajevo theatres, TV and film companies. On the OBALA Open Stage, professional actors, directors and writers also enrich theatrical, film and cultural life of Sarajevo with their performances.
For the quality proven in practice, the Academy's professors, former and current students have won more than 200 significant awards in the field of theatre, television and film. This institution is a multimedia academy, because acting, directing, production and dramaturgy are one, but only manifested through different media.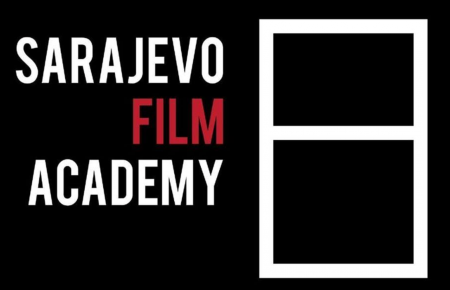 Sarajevo Film Academy
The Sarajevo Film Academy, founded by the University – Sarajevo School of Science and Technology in 2010, is the first private film school in Bosnia and Herzegovina and the only filmmaking school in South-Eastern Europe with a full curriculum taught in English.
The programmes of the Sarajevo Film Academy are developed as an interactive platform with three basic sections: theoretical lectures, practical workshops, and – most importantly – film production. While providing students a stable structure of core classes, the programme is characterised by flexibility, openness, and the singular opportunity to connect and work with the world's most prominent experts, artists, directors, theorists and film historians.
The Academy is the place of exchange of creative energies and ideas, open communication and free artistic expression. The highly selective process ensures small classes and a close working relationship between students, academic and support staff alike.