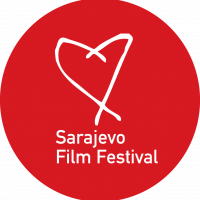 The Sarajevo Film Festival is a leading film festival in Southeast Europe, covering domestic, regional and international cinema. Every year the Festival brings together a large number of foreign and domestic guests, film professionals and a wide audience. During the seven days of the Festival, over 200 films are screened, over 3,000 guests are accredited and over 100,000 people attend festival programmes.
The Sarajevo Film Festival was launched in 1995 close to the end of the four-year siege of Sarajevo with the aim of helping to reconstruct civil society and retain the cosmopolitan spirit of the city.
Today, the Sarajevo Film Festival is a recognisable international film festival shining an international spotlight on regional films, talent and future projects. The Festival offers competition and out-of-competition programmes. The winners of regional competition programmes are awarded the Heart of Sarajevo.
The Festival's CineLink Industry Days are a central meeting place for film professionals in Southeast Europe, while Talents Sarajevo are an educational platform for high-quality training of young talents in the region.
The Sarajevo Film Festival takes place every year in mid-August creating a remarkable atmosphere in the city. The Festival is a very special event for citizens of Sarajevo generating the sense of belonging and civic pride.