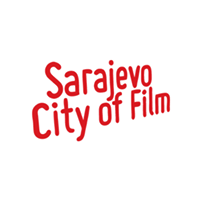 Sarajevo City of Film is a project of the Sarajevo Film Festival that fosters production of micro-budget short films in Sarajevo through artistic and technical cooperation of young and established filmmakers and professionals from Bosnia and Herzegovina and Southeast Europe.
The project was launched in 2007 and it has resulted so far in 40 short films, 3 omnibus films and 1 feature film, involving 400 young directors, screenwriters, producers, actors, cinematographers, editors and composers from 20 different countries from the region and the world. Many of these films marked the beginning of promising carriers of young filmmakers or confirmed the quality of work of already established filmmakers.
All films produced in the Sarajevo City of Film Project are filmed in Sarajevo, recruiting up to 100 persons for the period from 15 to 60 days. In this way, the Sarajevo City of Film Project supports the development and sustainability of film industry in Sarajevo.