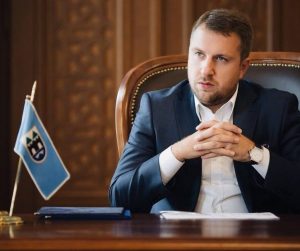 The City of Sarajevo was officially designated as a UNESCO City of Film on 31st October 2019. Sarajevo is now a member of the UNESCO Creative Cities Network among 18 UNESCO Cities of Film in total in the world.
"This is great and positive news for Sarajevo and Bosnia and Herzegovina. Our efforts to have our capital city of Bosnia and Herzegovina join the eminent UNESCO Network as a member city have been recognised. We have taken on a leadership role and have made a clear action plan. For us and our citizens this means that we will strengthen the brand that will generate development and financial benefits as well as restore our confidence and bring Sarajevo back to the place where it belongs on the European and the world stage", said Sarajevo Mayor Abdulah Skaka.  
The City Mayor pointed out that the most important pillar of this success is the Sarajevo Film Festival. He congratulated Festival Director Mirsad Purivatra and his team as well as other film festivals and film workers in Sarajevo.   
"The UNESCO City of Film status is just the beginning of what Sarajevo can become in the next four years by implementing a serious and ambitious plan. The expansion of film and TV production can happen through various projects and support from the City of Sarajevo, the Sarajevo Canton and the Federation of Bosnia and Herzegovina as well as through connection with international productions. The production of quality audio-visual content, as the primary objective of this initiative, will enable quality training of young staff and their employment in film and other creative industries," said Sarajevo Film Festival Director Mirsad Purivatra.
The UNESCO City of Film status was awarded to Sarajevo in recognition of its achievements in the creative field of film as well as the city's commitment to put film and creativity at the centre of its future development strategies.