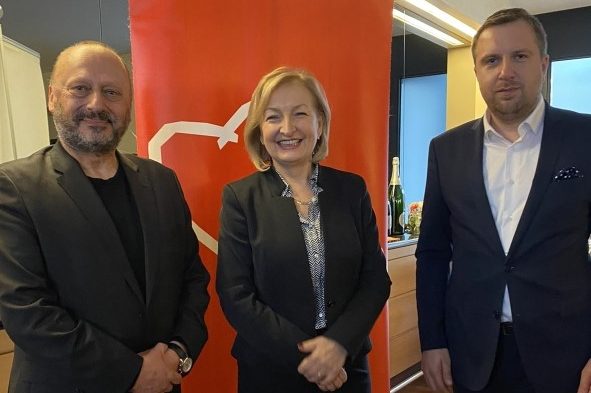 The first international promotion of Sarajevo UNESCO City of Film was held in February 2020 in Berlin at the 70th Berlin International Film Festival. The reception was attended by numerous guests, including representatives of international film festivals, film professionals and authors from the region and the world.    
Sarajevo City Mayor Abudulah Skaka, Sarajevo Film Festival Director Mirsad Purivatra and Ambassador of Bosnia and Herzegovina to Germany Jadranka Winbow welcomed the guests and emphasised that the Sarajevo UNESCO City of Film status is an opportunity to promote and develop the city and connect it with other UNESCO creative cities. As one of the first significant initiatives, it was announced that cash rebate scheme will be introduced for film and TV production in Sarajevo as an attractive filming location.  
Sarajevo City Mayor Abdulah Skaka emphasised the importance of the Sarajevo UNESCO City of Film status for sustainable urban development and for building a positive image of the city in the world. He invited the present guests to attend this year's Sarajevo Film Festival. "The Berlinale is a big festival, but the Sarajevo Film Festival is a special festival", said Skaka. Ambassador Winbow pointed out that the Sarajevo UNESCO City of Film status is an excellent opportunity to connect Sarajevo and Berlin and emphasised that through culture we can build a positive image of Bosnia and Herzegovina in the world.  
During their stay in Germany, the Sarajevo UNESCO City of Film team met with Berlinale Artistic Director Carl Chatrian. Additionally, introductions were made with
representative of Potsdam UNESCO City of Film Lisa J. Nawrocki and
representatives of Rome UNESCO City of Film Laura Delli Colli and Francesca Via.