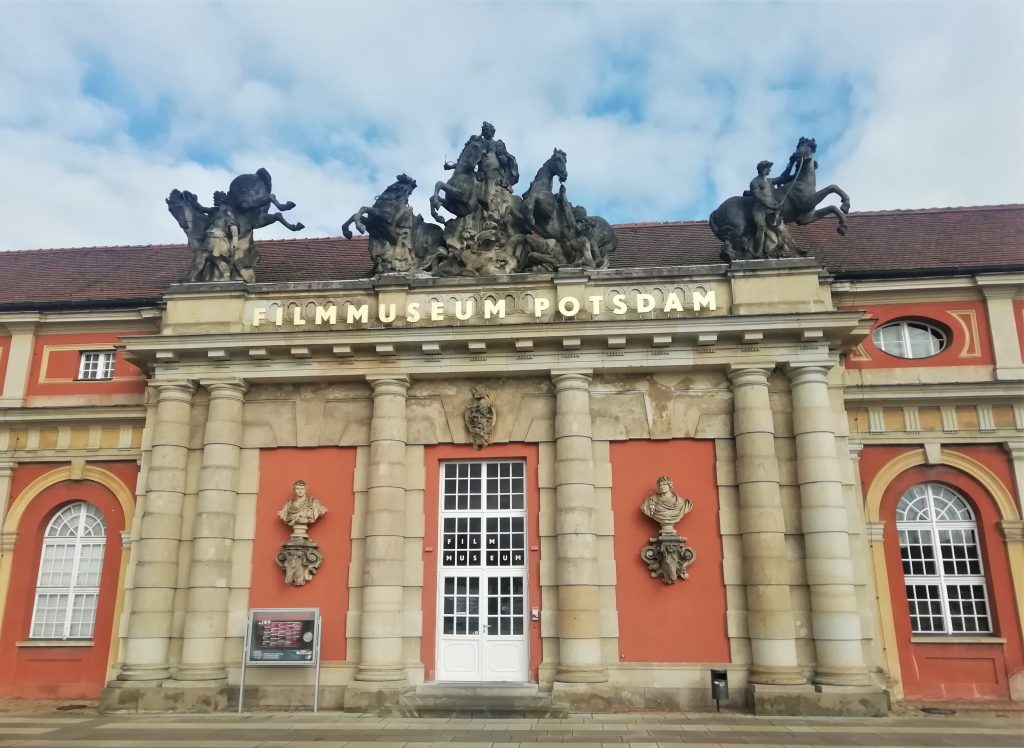 The Sarajevo UNESCO City of Film team, during their stay at the 70th Berlin International Film Festival, where the first international promotion of the Sarajevo UNESCO City of Film status was held, visited the City of Potsdam, which was also designated as a UNESCO City of Film in October 2019, together with Sarajevo, Mumbai, Valladolid and Wellington.
The Sarajevo UNESCO City of Film team got acquainted with the long history of film in Potsdam while visiting the Film Museum, Bebelsberg Film Park and Film University, especially the permanent museum exhibition "Dream Factory – 100 Years of Film in Bebelsberg" displaying numerous portraits, photographs, costumes, props and filming equipment from the Bebelsberg Film studio. The Bebelsberg Film Studio is the largest film studio in Europe today and the oldest large-scale film studio in the world where films have been made since 1912.
Representatives of Potsdam City Administration Anke Lukco and Potsdam UNESCO City of Film Lisa J. Nawrocki talked about the planned creative projects in Potsdam aimed at increasing the visibility of the UNESCO City of Film status on central city streets and promoting the rich film heritage and film achievements of the City of Potsdam. During the joint tour of film sights in Potsdam, representatives of Sarajevo and Potsdam discussed possible future cooperation and exchange between these two new UNESCO Cities of Films.
Sarajevo UNESCO City of Film representatives in Potsdam were Jovan Marjanovic, Head of Industry of the Sarajevo Film Festival, Lejla Beslagic, representative of the Department of Education, Culture, Sports and Youth of the City of Sarajevo, and Magdalena Popovic, Sarajevo UNESCO City of Film Coordinator.